Next up in
this
pile of pulp fiction is The Corpse Steps Out by
Craig Rice
, aka Georgianna Ann Craig; dubbed, at least by one source, "the Dorothy Parker of detective fiction" and, according to the same source, the first mystery writer to appear on the cover of Time Magazine.
I will spare you from copying the rest of her Wikipedia entry here but feel free to click on the link and read more; it's pretty interesting.
We'll be here when you get back...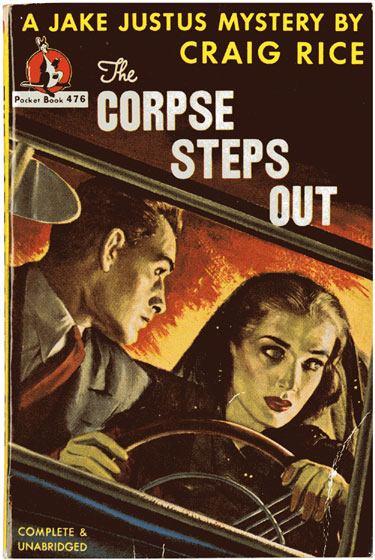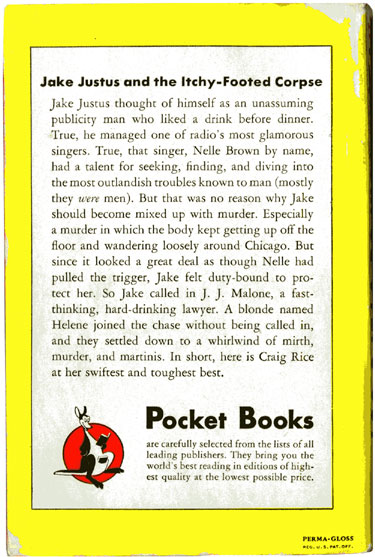 Anywhoo, as the front cover would imply, this is one in a series of novels (the second to be specific) featuring a fella named Jake Justus. Interestingly, not a lawyer - nor a private detective, beat cop, salvage consultant, etc. - but a publicity man who likes a drink before dinner and occasionally (read: once per book) teams up with a fast thinking, hard drinking lawyer and a blonde heiress / lush / lady destined to be the future Mrs. Justus to solve crimes.
Sounds like quite the crew! I'm definitely putting this in my vacation reading pile. Even though I have no plans for a vacation any time soon.