Second in our survey of
this
pile of pulp fiction is a crime novel that went on to become a successful film noir (something which doesn't happen around here quite as often as you - or I - may imagine it would)
The Postman Always Rings Twice
by
James M. Cain
.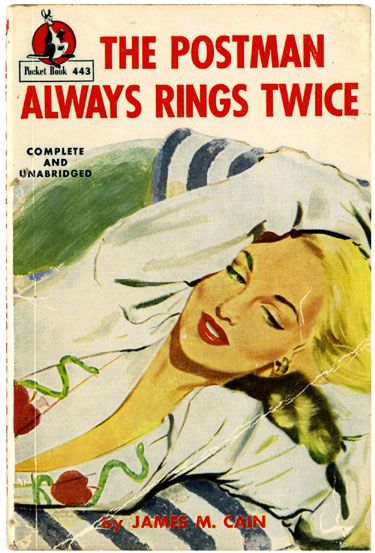 Cover art by Tom Dunn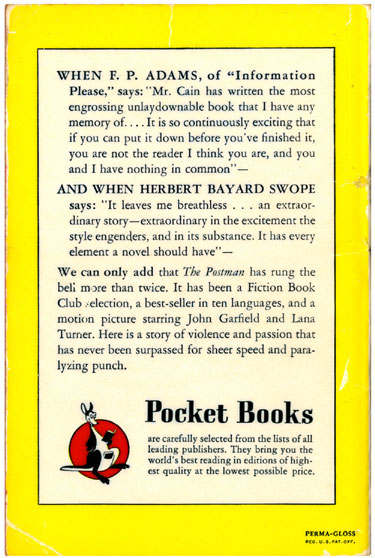 Although I haven't read this book, I did see the
1946 motion picture
starring John Garfield and Lana Turner. FYI: Assuming the latter stays true to the former, it's a euphemistic postman.
On a semi-related topic, ever since we found this edition I've hoped to find or make myself an article of clothing featuring a snake and apple appliqué. As of yet I haven't been successful on either front but if that changes I'll let you know.
PS: Since it was available, here's the trailer for the aforementioned motion picture adaptation...