Next up in
this
stack of "
After Dark
" paperbacks is The Luscious Puritan by Stuart Friedman.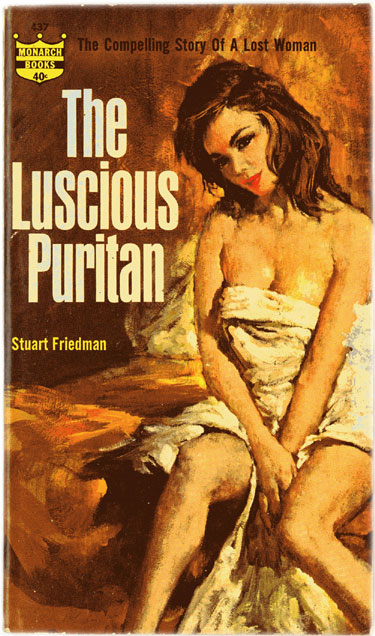 Cover painting by Victor Olson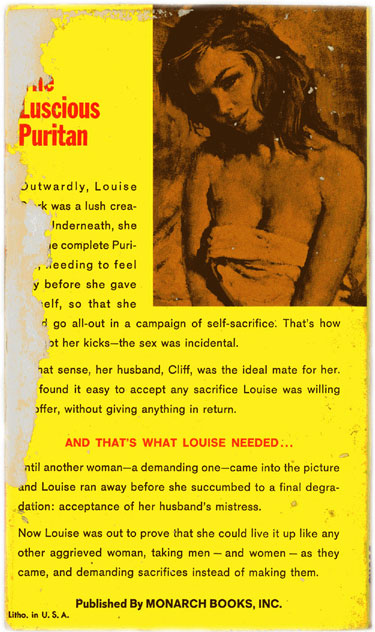 Similar to our last entry, the folks at Monarch were kind enough to include an author's profile on the teaser page: "A Midwesterner by birth, Stuart Friedman has had an outstanding career in the field of advertising and fiction writing. His first writing efforts were devoted to the publication of a definitive history of the State of Indiana. After that, he shifted to free-lance fiction and has, to date, written fifteen novels. Rated as one of America's top contemporary novelists, his Monarch Book sales now total better than three million copies."
Interested parties can read a bit more about Olson, and see examples of some of his more mainstream work,
here
.