Before I get to the fourth and final entry in this brief survey of the Archer Press Ltd. titles on our shelf, a brief programming note: I'm taking off next week for a little end of Summer R&R but will, once again, return us to our regularly scheduled programming - complete with photo of a stack of paperbacks next to our beloved PFP mascot GG Allin Doll - the first week of September.
Anywhoo, rounding out this short stack is Night Haunts Of Paris by Roland Vane.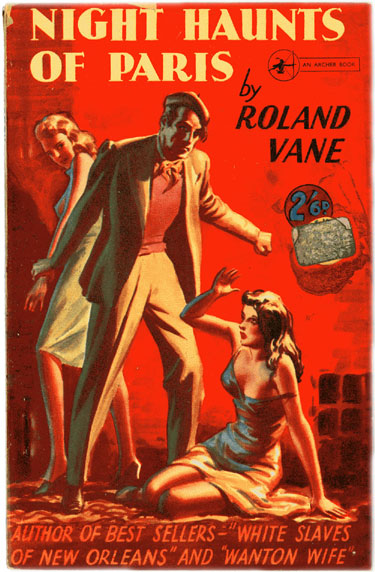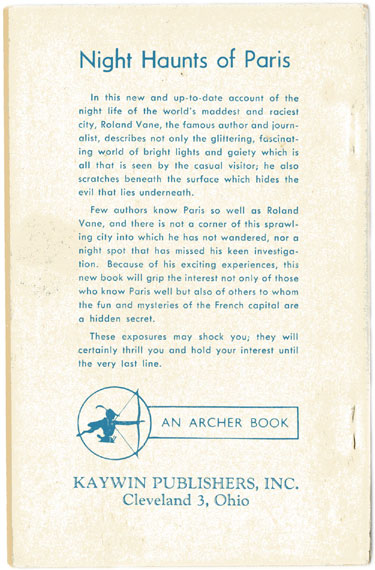 Sadly I still haven't figured out who is responsible for the cover art (as of this writing I'm leaning towards Reginald Heade) but if I find a credit I will add it in.
(PS: Larger versions, as well as covers of books that have found their way on to the blog previously, can be seen
here
.)