Before we get to tonight's entry a brief scheduling note: I am taking a vacation (from the internet) for the rest of the month to, among other things, celebrate the husband's birthday. The PFP will return to it's regulalrly scheduled programming the first week of August.
Speaking of marriage, which we kind of were, tonight's entry is The Marriage Cage by William Johnston.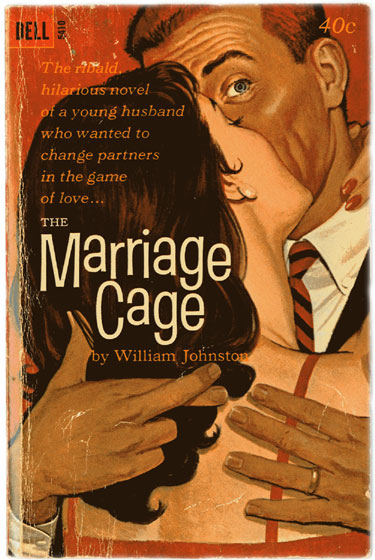 Cover by Victor Kalin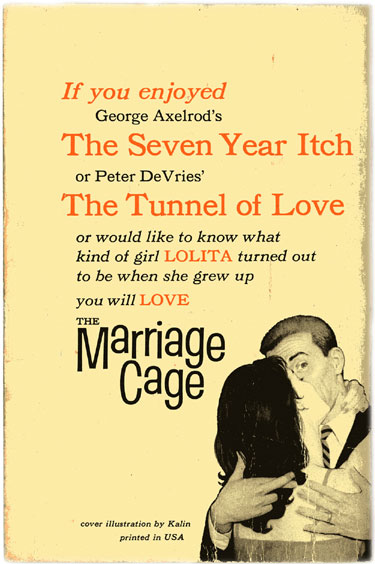 (Suffice it to say, there better not be any crossed fingers behind my back when we smooch!)
Interested parties can read a little more about Johnston and his unique paperback novel niche - of which this book is not an example -
here
; and see more Kalin artwork
here
.
And, as always, larger versions, as well as covers of books that have found their way on to the blog previously, can be seen
here
.