Continuing our survey of
this
pile of pulp fiction, tonight's entry falls into the category of books neither of us plan to read any time soon (aka one purchased based on it's cover art), The Stone Of Chastity by
Margery Sharp
.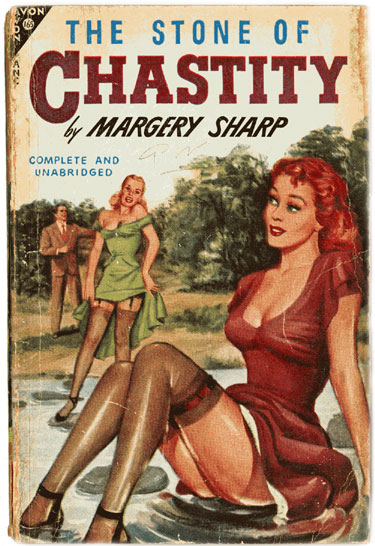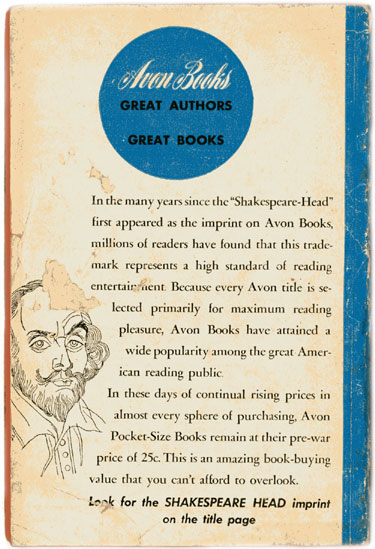 Nothing against the author; we're just not all that into chastity. (Literally or in terms of plot synopsis.)
Interestingly I learned from my brief research - meaning when I typed her name into the google search box and hit enter - although she has also written a bunch of "adult" novels, this being one of them, Ms. Sharp is most well known for creating popular children's series
The Rescuers
.
PS: In this case I mean adult as in written for an audience of adult age (as opposed to written for children); not adult as in dirty, aka the kind of "adult" novels occasionally featured here.
PPS: Larger versions, as well as covers of books that have found their way on to the blog previously, can be seen in the Pulp Fiction Project set in my Flickr photostream,
here
.