As mentioned in our last entry, the first four books seen in
this
stack of pulp fiction (thrifted by the husband and / or I over the latter part of last year) are on the Dell imprint; three of which are mapbacks. Which brings us to tonight's entry, Old Bones by Herman Petersen.
(I didn't find too much info about Petersen online but interested parties can read a brief bio and overview of his work
here
.)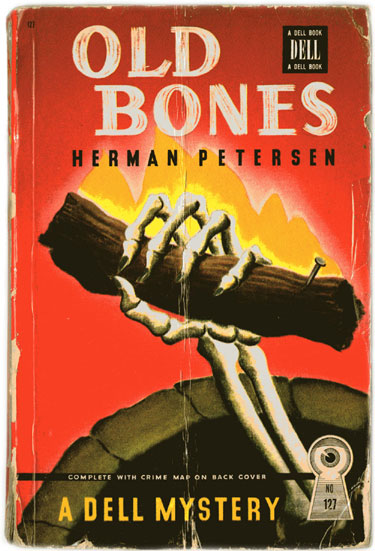 (ETA: Cover by George A. Frederiksen / Mapback by Ruth Belew; thanks to
UK Vintage
for the info.)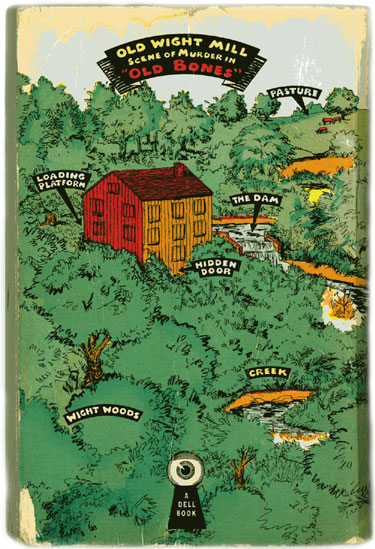 As of today I'm unsure whose hand is responsible for drawing the bony hand (and arm etc.) seen on the front cover - or for that matter who drew the crime map on the back - but, as always, if / when I get any additional info. I will add it in.
(PS: Larger versions, as well as covers of books that have found their way on to the blog previously, can be seen in the Pulp Fiction Project set in my Flickr photostream,
here
.)