Tonight we continue our stroll through
this
pile of pulp fiction with Alphabet Hicks, aka The Sound Of Murder, by
Rex Stout
.
Surprisingly, only the second Rex Stout book to be featured on the PFP. (The first can be seen
here
.) Particularly surprising because I read a few
Nero Wolfe
novels during the course of last year.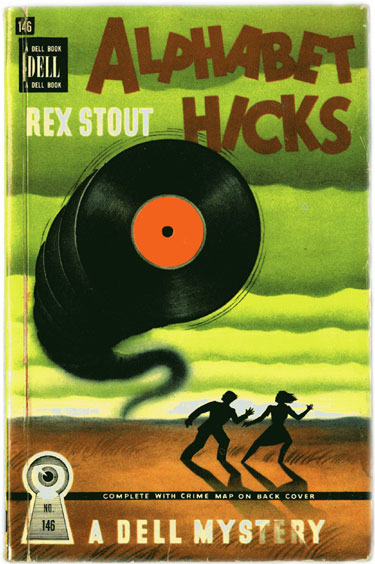 Cover by George A. Frederiksen / Mapback by Ruth Belew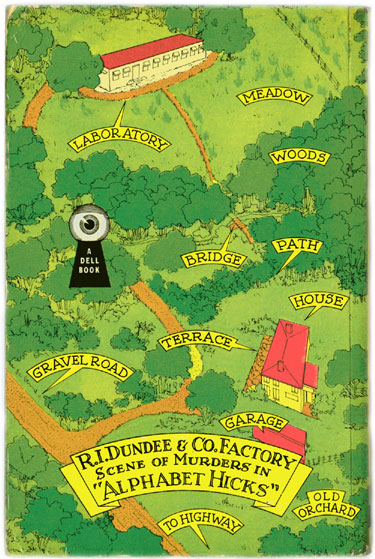 Alphabet Hicks is not a Nero Wolfe mystery by the way. It's an Alphabet Hicks mystery and, from what I can tell, the only Stout novel to feature the "disbarred lawyer of thirty-five years and medium height, with yellowish-brown eyes, a big wide mouth and a good deal more energy than he lets people know about."
It's probably also the only pulp fiction paperback I'll ever come across with a cover featuring a tornado-esque vinyl whirling dervish menacing a couple. In other words, this will very likely be the inspiration for something
Green Mist
related in the future.
(PS: As always, larger versions of these, as well as covers of books that have found their way on to the blog previously, can be seen in the Pulp Fiction Project set in my Flickr photostream,
here
.)