Seeing as how we reached the end of
this
stack of paperbacks with our last entry, we now turn our attentions to
the stack
of dusty pulp fiction most recently photographed next to GG Allin Doll, aka the books we flea marketed during our visit to the Catskill mountains last month.
Technically only half of these were purchased at the flea market. The other half were purchased at a literal barn full of used books we happened across in our travels that weekend. (I wish I could remember the name of the road it was on but let's just say, should you find yourself driving on a winding farm laden road in upstate NY and come across a large barn with a hand written sign outside reading "all books $1.00," I recommend you pull over.)
Anywhoo, for a change I thought we'd start at the bottom; meaning tonight's entry is On The Run by
John MacDonald
.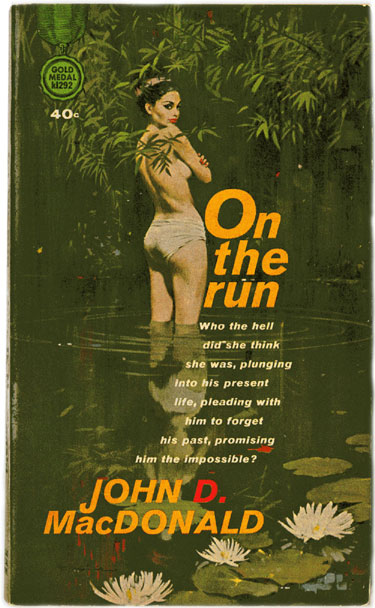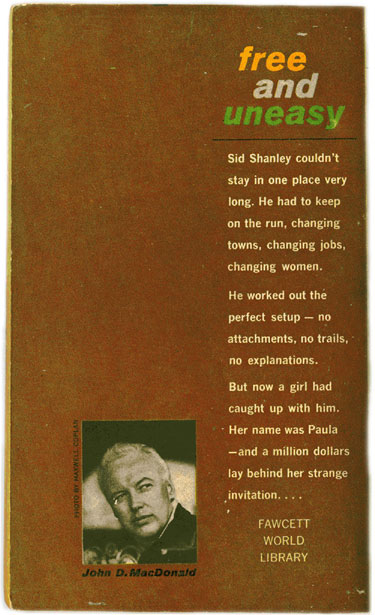 (Again I elected to skip the Nick Carter book. No offense to anyone involved; I'm just not as into the series as the husband is.)
(PS: Larger versions, as well as covers of books that have found their way on to the blog previously, can be seen in the Pulp Fiction Project set in my Flickr photostream,
here
.)