Continuing our slow moving survey of
this
pile of paperbacks, tonight's PFP entry is Fit To Kill "...
Mike Shayne
's 32nd case, another of those explosive novels of fast action, sex, and sustained puzzle interest that millions of readers have learned to expect from
Brett Halliday
's typewriter."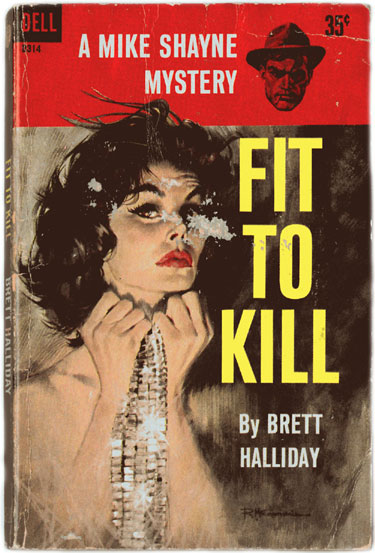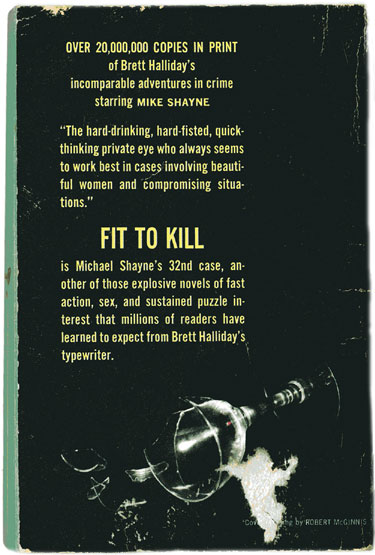 Sustained puzzle interest; is that what the kids called it back in 1958? We'll have to take Dell's back cover blurb writer's word for it.
(PS: As always, larger versions, as well as covers of books that have found their way on to the blog previously, can be seen in the Pulp Fiction Project set in my Flickr photostream,
here
.)