Unlike tonight's etsy update, this Pulp Fiction Project entry doesn't have a particularly patriotic spin; on the other hand,
Mike Shayne
is a pretty classic example of an American anti-hero so maybe it's a subtle salute.
Of course, what When Dorinda Dances really is is the next
Brett Halliday
book in
this
pile, and therefore would have been the next entry in this series whether it was a holiday weekend or not.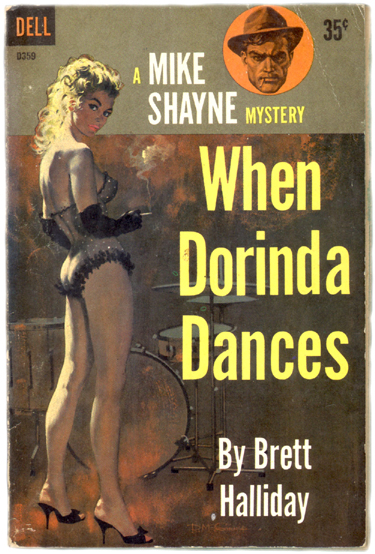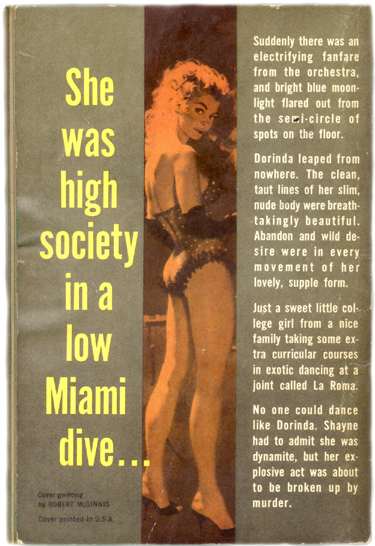 Interestingly a different, equally fabulous, McGinnis painting was also used as cover art for this title at some point. (See
here
.) You can also check out a third cover by Robert Stanley (whose work has been seen in previous PFP posts
here
and
here
)
here
.
And, as always, larger versions, as well as covers of books that have found their way on to the blog previously, can be seen in the Pulp Fiction Project set in my Flickr photostream,
here
.