This week we continue working our way towards the end of
this
stack of pulp fiction with All Over But The Shooting by Richard Powell; number #2 in the series of Arab and Andy Blake mysteries?
(I wasn't a hundred percent clear on that but it is the second entry in the list of novels on
his Wikipedia page
. Either way, after I read it, it will be my first Arab and Andy Blake Mystery.)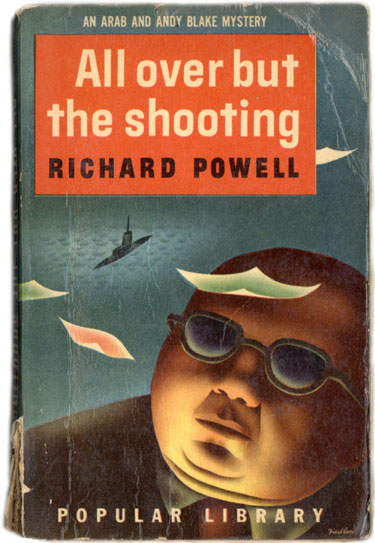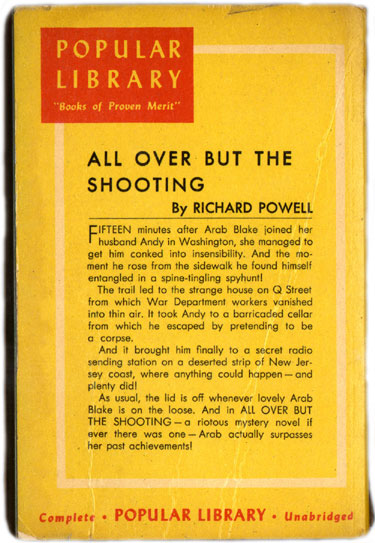 I can't quite make out the signature so I'm also not sure who was responsible for this cover art but, from what I've learned, one or more of the following artists - Sol Immerman, Lawrence Hoffman, Robert Holly - were responsible for the first 105 Popular Library parerback covers, and at #92 this would qualify.
(PS: Larger versions, as well as covers of books that have found their way on to the blog previously, can be seen in the Pulp Fiction Project set in my Flickr photostream,
here
.)