At the risk of starting this post off on an unrelated topic (not like I've ever let that stop me before) did you know on this very date - many, many, many years ago (one many for every five year span) - the Kommandant and I were wedded in unholy bliss?
It is true. Of course this personal trivial fact has nothing to do with the blog in general, nor the Pulp Fiction Project specifically, but today's selection does represent two things we've both become quite enamored with over the past year or so -
Cool / Lam
mysteries and the collected works of
Robert McGinnis
.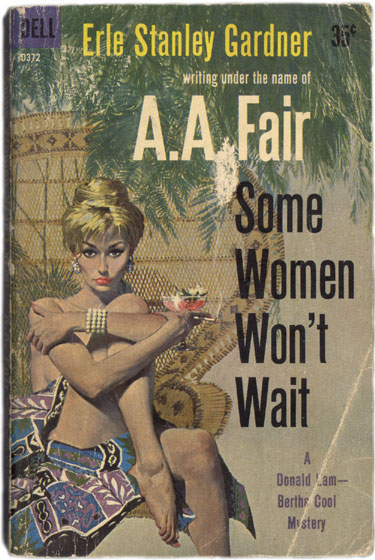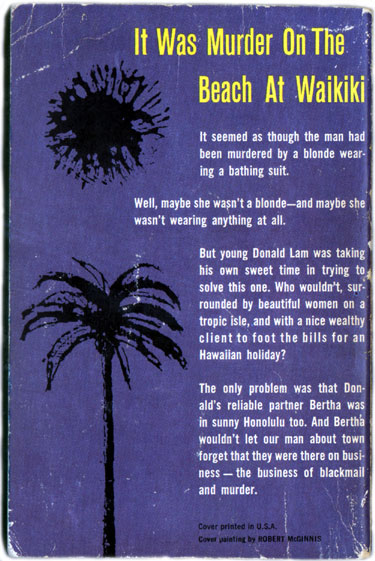 This is actually the second copy of Some Women Won't Wait by
Erle Stanley Gardner
, writing under the name of A.A. Fair, we've come across; the first, the subject of
this
previous PFP post. The jury is still out on whether or not we'll keep both but, based on how much I like both covers, I'm leaning towards yes.
(PS: Larger versions, as well as covers of books that have found their way on to the blog previously, can be seen in the Pulp Fiction Project set in my Flickr photostream,
here
.)