I have to admit, in my haste to get started adding Fall friendly fabulosity to
the boutique
I completely forgot to scan a cover for this week's PFP entry!
Fortunately my Virgo / Girl Scout-esque tendency to always be prepared meant I had something on hand to remedy this situation: the previously scanned but never posted original version of the artwork currently gracing the sidebar on behalf of the Pulp Fiction Project, The Innocent One by James Reach.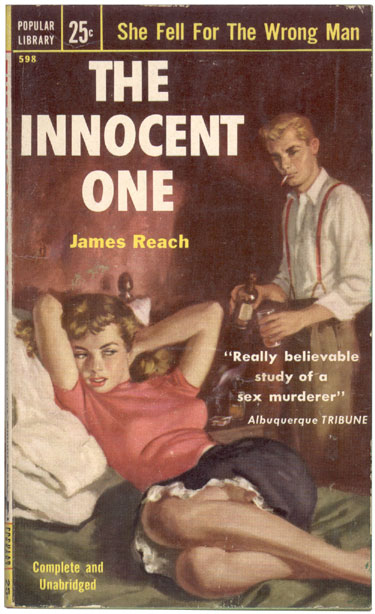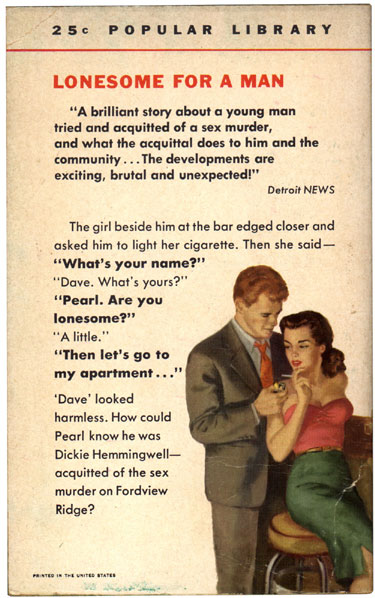 A "really believable study of a sex murderer" according to the Albuquerque Tribune. Since I haven't read the book and still have a stack of
A.A Fair
novels to get caught up on, for now we'll have to take their word for it.
(As always larger versions, as well as covers of books that have found their way on to the blog previously, can be seen in the Pulp Fiction Project set in my Flickr photostream,
here
.)