(aka
A.A. Is For August
#13)
Rounding out our month long A.A. Is For August series we have the twenty third in the series of A.A. Fair / Erle Stanley Gardner penned Cool / Lam mysteries, Try Anything Once.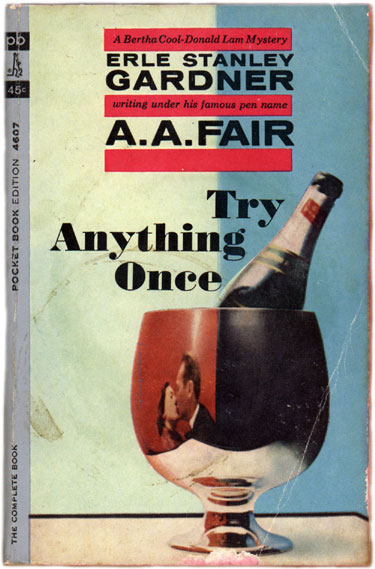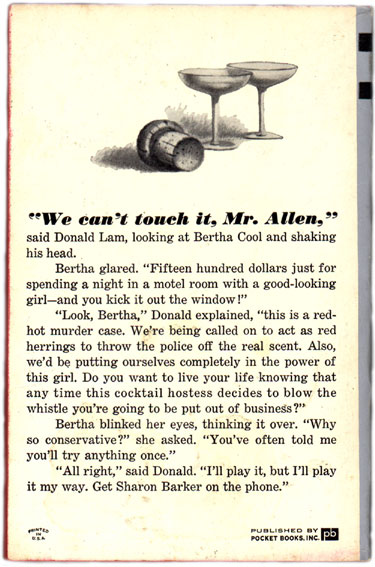 An appropriate sentiment on which to end this first ever Pulp Fiction Project sub-project.
In retrospect, I enjoyed doing this so much I would try it twice but, until the husband finds another stack of paperbacks with a connecting thread and great covers en masse, we'll stick to our regular once a week Friday posting.
(PS: Larger versions, as well as covers of books that have found their way on to the blog previously, can be seen in the Pulp Fiction Project set in my Flickr photostream,
here
.)