Since I started the Pulp Fiction Project I've come into contact with a few like minded folk online and, thanks to the wonders of Flickr, we're able to browse each other's bookshelves from the other side of the world.
One particularly fun group I've joined / contributed to recently is "
vintage paperbacks with nice backcovers
", the theme of which seems pretty self explanatory.
Just in case it's not though, we have today's subject - Six Angels At My Back by John Bell Clayton - as an example.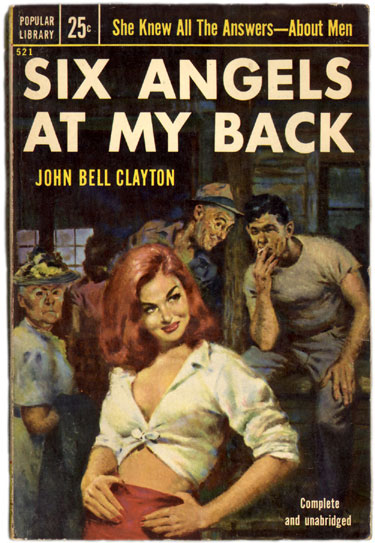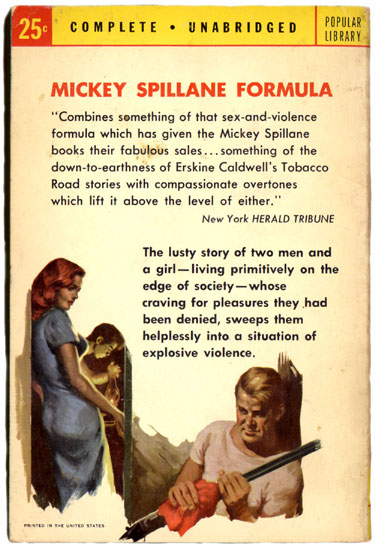 (Larger versions, as well as covers of books that have found their way on to the blog previously, can be seen in the Pulp Fiction Project set in my Flickr photostream,
here
.)
On a semi-related topic I've got something fun planned for the month of August, Pulp Fiction Project wise; tune in Sunday, aka August 1st, for details.