For some reason when it comes to thrifted paperbacks the husband has a tendency to find things in groups. Perhaps because people who donate things to thrift stores get rid of their paperbacks in groups?
Either way, this proclivity recently led him to discover dusty copies of the first six
Mickey Spillane
Mike Hammer
books adrift in a sea of equally dusty romance novels; seen below in order of publication.
(Assuming the wikipedia page linked above is correct in their ordering.)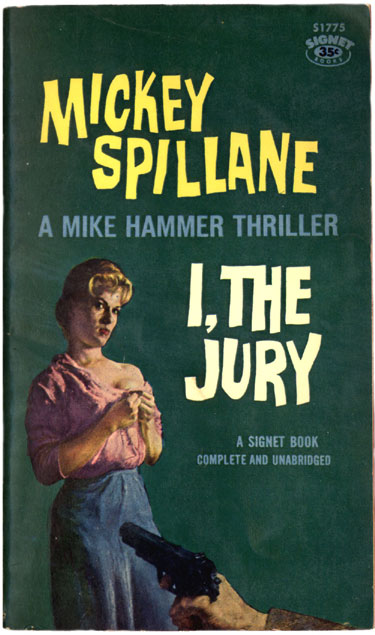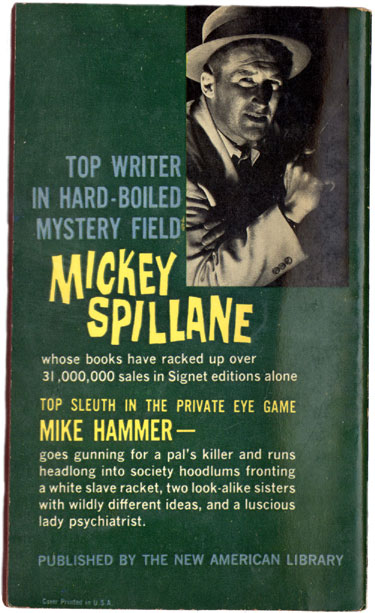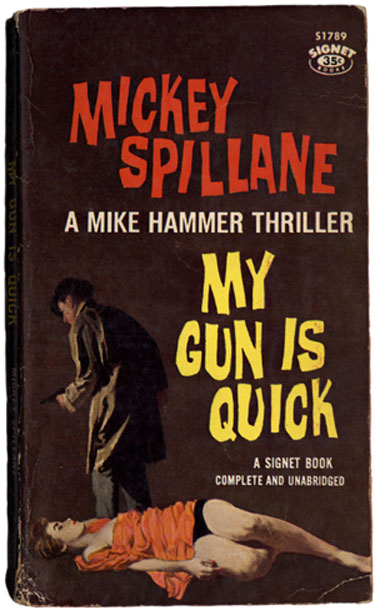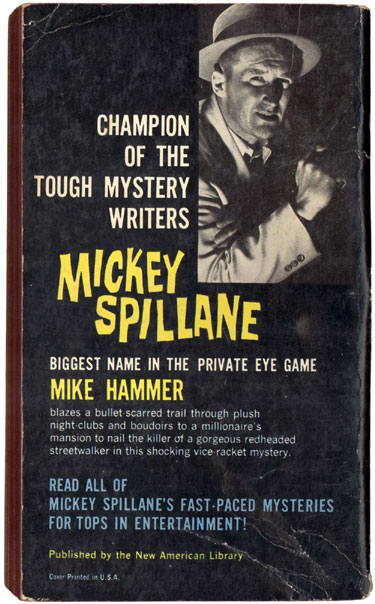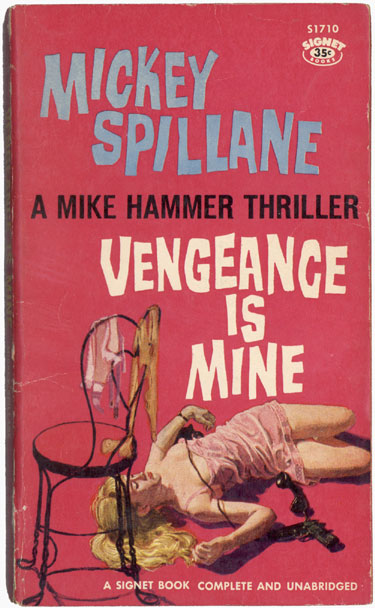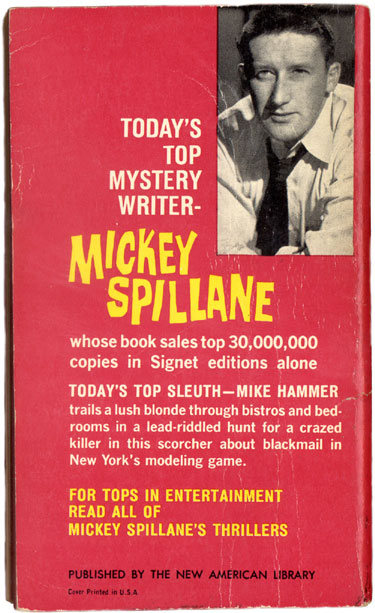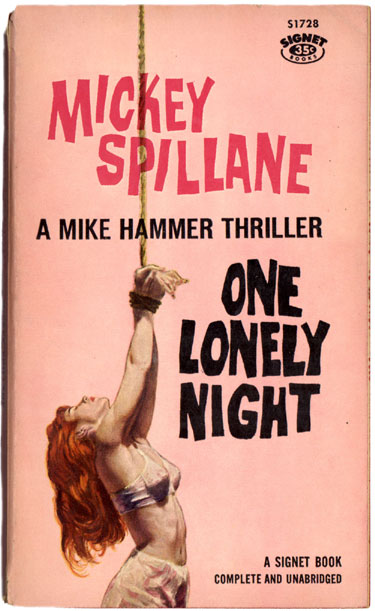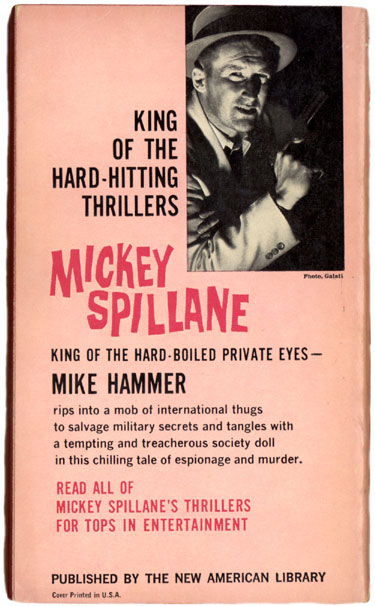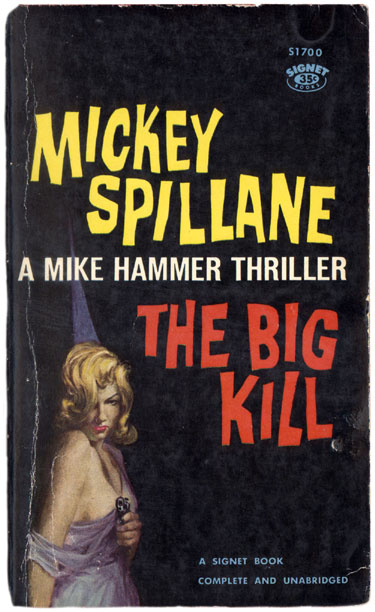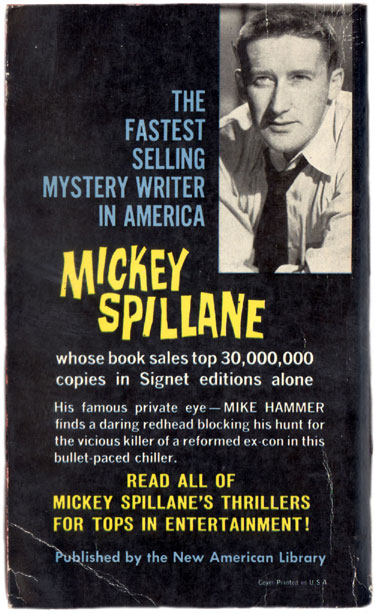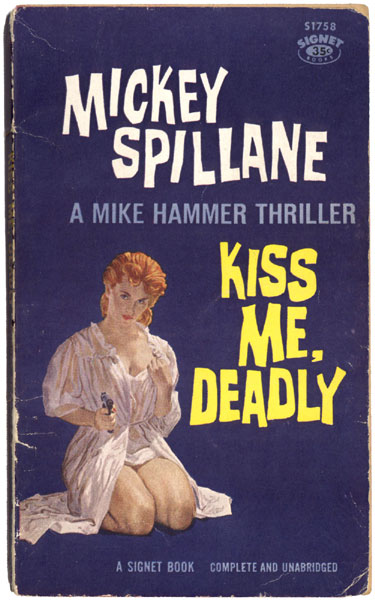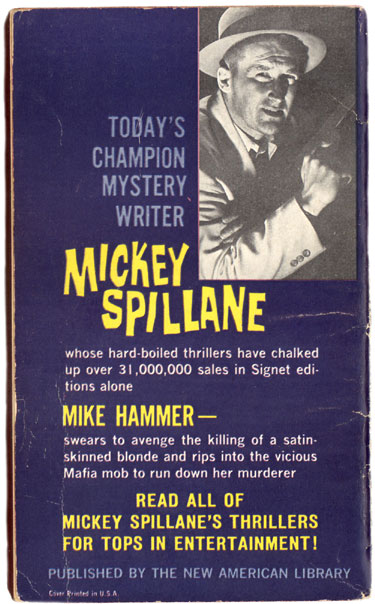 I'm sure these stories have been reprinted many times over but I quite like the covers of these Signet / New American Library editions.
(On a semi-related topic, the typography is currently serving as inspiration for a graphic design job I'm working on since the client requested "jaunty letters, similar to what you'd see in the opening credits of an '50s TV crime show." I think jaunty letters from a '40s crime paperback novel are a suitable substitute influence. Hopefully he will agree.)
I also appreciate the way the back covers utilize a generic template while maintaining each book's individuality.
As always, larger versions, as well as covers of books that have found their way on to the blog previously, can be seen in the Pulp Fiction Project set in my Flickr photostream,
here
.