Perhaps this type of thing happens year 'round in other parts of the country but here in the Northeast the onset of the Summer season brings, among other things, the onset of parking lot carnivals. Like the one that set up shop in front of our local Acme last week.
I'm pretty sure nothing as exciting as a headless lady is to be found at this kind of carnival but I won't let that stop me from using it as a transition into today's Pulp Fiction Project entry, The Headless Lady by
Clayton Rawson
.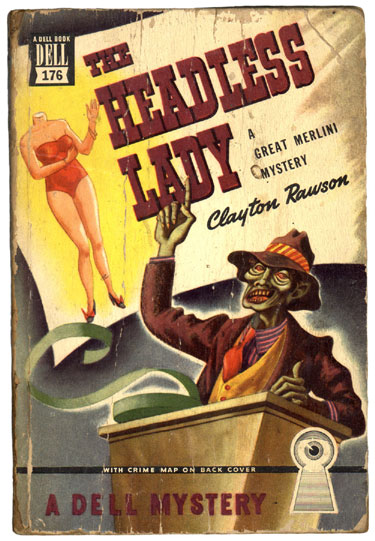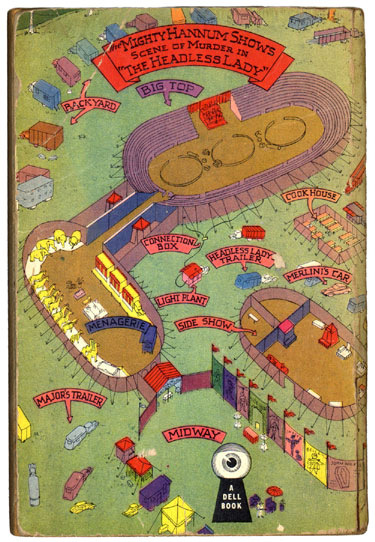 I'd love to stumble across more of these "
mapback
" books; the only other one we've found is
Curtains For The Editor
. (Back panel
here
.)
The Kommandant bought it for me based on the title. (As we can see from the fact I'm still alive to blog and otherwise ramble on in cyberspace the c14 staff has yet to get the jump on me.) I read it a few years ago though & it was actually a good book.
I haven't read this one yet but, just based on the teaser pages in the front, it seems like my kind of story.
It also seems like it might be a good plot for a B-Movie, a la one of my all time favorite carny / ape movies Gorilla At Large.
A classic!
(PS: Larger versions, as well as covers of books that have found their way on to the blog previously, can be seen in the Pulp Fiction Project set in my Flickr photostream,
here
.)